Institute for Experimental Material Ecology





Hello!

Project intro ︎

Why this project?

Nina Havermans, 24/11/2020

Gaustad, Oslo Science City

vid + transcript here

Contact: nina@biomimicrynorway.com








IXMC_ About us



The first institute for experimental material ecology (IXMC), in Norway. We came to existence from the desire to propose a material perspective to ecology. Through acts and encounters from this perspective, we aim to cultivate relationships between objects, spaces, systems, people, other living organisms and environment to nurture forms of living that are conducive to life.
Our practise manifests the urban as well as the natural, revealing complex networks beyond geopolitical and disciplinary boundaries, emphasising an intertwined built and natural environment, addressing the archaic notion of us and them and that.
There is no guiding this approach to ecology, it is rather experimental and organic, to allow forming into what needs to be by the acts of contributors taking ownership.


One could read 'Why Materials Matter: responsible design for a better world' (Seetal Solanki), about bioregioning as alternative to geopolitical boundaries (John Thackara), create alternative material stories with biobased materials (Materiom), map material journeys and waste-to-resource potential, watch 'Anthropocene: the human epoch' and glimpse at the unseen impact of human actions, or even approach the philosophical concept of the Rhizome and assimilate the multiple (Deleuze). Each, any and any other contribution, offer another perspective, a piece of relevance to the whole, great or small. We are all agents, conversing with and learning from each other and the other.
Contributors include, not exempt to, biologists, posthumanists, bioartists, material scientists, anthropologists, biomaterial creators, biochemists, bypassers, biodesigners, architects, mappers, philosophers, perhaps even the organisms of Oslo 'marka' and beyond, living on your skin or feeding (off) your rooftop garden.


Our key activities include experiments by test-stations, conducting biomaterial research, and creating encounters with our work in the laboratory of the public, inviting further involvement and stimulating growth. Inspiring, unexpected endeavours have proven a valuable resource in uncovering interdependencies and identifying synergies in material systems. Our work is site-specific, though typically exemplary of a greater system. We are independent of any office or institute, instead we initiate activity in the public or act on

invitation

.

Keywords:

laboratory of the public material perspective bioregioning living organisms anthropocene biomaterials





IXMC_ In progress: biomaterial test station


S
tatus: We watch the season change while we await more resources.
IXMC_ cultivating encountering otherness
The first IXMC test station presents a biomaterial artifact that invites encountering the other, their and our space and material, as a tangible entry into each other's stories.
We decided a low threshold to the encounter is especially important for the first encounter, as well as integrity to the visions of IXMC. Therefore we decided the material panel needed to be bio-based and biodegradable. We wanted to investigate how locally we could source resources, as well as tools and other utilities for making this artifact.


We looked into waste-to-resource potential in Oslo Science City, reviewing mainly food waste and seasonal biomass growing throughout the area. Our bi-weekly excursions brought us returning to a small patch of forest near Gaustad. The area is actively used by kindergartens, hikers, bikers and inhabitants of all kinds. Our repeated visits allowed us seeing the change of seasons in flora and fauna and generally the transformation of the area and its inhabitants acting on events as the changing weather or degradation, in turns revealing themselves or going into hiding again.
It made us ponder, what resources are to us, are nutrients, shelter and protection to others. It became evident that resources to produce this artifact, coming from here, would in multiple ways disrupt the course of life and degradation in this area. Nature is resilient, up to a certain level. Could it be a considerate approach to only take little amounts, from various evenly distributed sites, and to return the biomass to the site at end of life of the test-station?
IXMC_ artifact observations and questions
The textures resemble the forest floor. The forest floor is full of life. The form of this artifact though, human-made, resembles our petri-dish made samples, or an interior panel. Sterile and controlled. Placed outside, the object will be inhabited and finally naturally degrade, breaking down into pieces of bark and leaves, as one finds in the forest. Who would make it their home or shelter? In an urban context, on a facade or creating temporary spaces, will it be regarded as 'waste' when it starts to show signs of degradation? That 'waste' is still someone's nutrients. Will degradation be beautiful as autumn, or inspire the itch of a thousand ants? Who are the hosts and who are the guests, and who become part of this material story?
IXMC_ About material ecology
Material ecology is the study of the complex and ever changing interrelations within and between the built, the grown, and the growing. It is the body of knowledge concerning the total relations of people and other living organisms to their environment, built and natural.

Materials that people interact with are not part of either one of the other, but of influence on both and their participants. The practise of material ecology is evolving along the uncovering of interrelations, to where need and potential is identified. We do not handle one singular definition, a static given.
Through our acts we repeat and re-produce definitions of ecology (Ernst Haeckel, Eugene Odum), material and material ecology (Neri Oxman), while allowing for adjustment and growth.
IXMC_ biomaterial board making
Process: collecting, sorting, cleaning, drying and chipping/cutting resources; preparing the mould; cooking the binder (wood-derivative cellulose); mixing binder with the resources; moulding the biomaterial; drying the biomaterial; separating the material from the mould.
IXMC_ an arena for discovery for Oslo Science City,
We received an invitation from KHiO to create an encounter in the Oslo Science City. Amid the research institutes of Oslo Science City, domesticated landscapes, Oslo 'marka', IXMC proposes that a material perspective to ecology could also lead to new interrelational collaborations, across institutes, disciplines and organizations, an interplay that stimulates all actors and celebrates the multiple.

The majority of research in Oslo Science City is conducted behind closed doors. Each institute has its own building and facilities, and one does not need to go far for a coffee. There are places facilitating meetings of people beyond the institute they belong to, such as the libraries, cafes, and co-working arenas. Where these might indeed facilitate encountering, we believe more in space for unexpected and unorchestrated endeavours, openly encountering others anywhere and sparking curiosity, stimulating the audience themselves to become facilitators in the laboratory of the public. From such a position onwards knowledge spillovers, inspiring encounters, can grow exponentially.

Though we can not predict what will be found, we can create an arena for discovery, starting from one encounter, planting seeds for another to sprout from here.
IXMC_ Fragments & encounters, gathering resources and needed utilities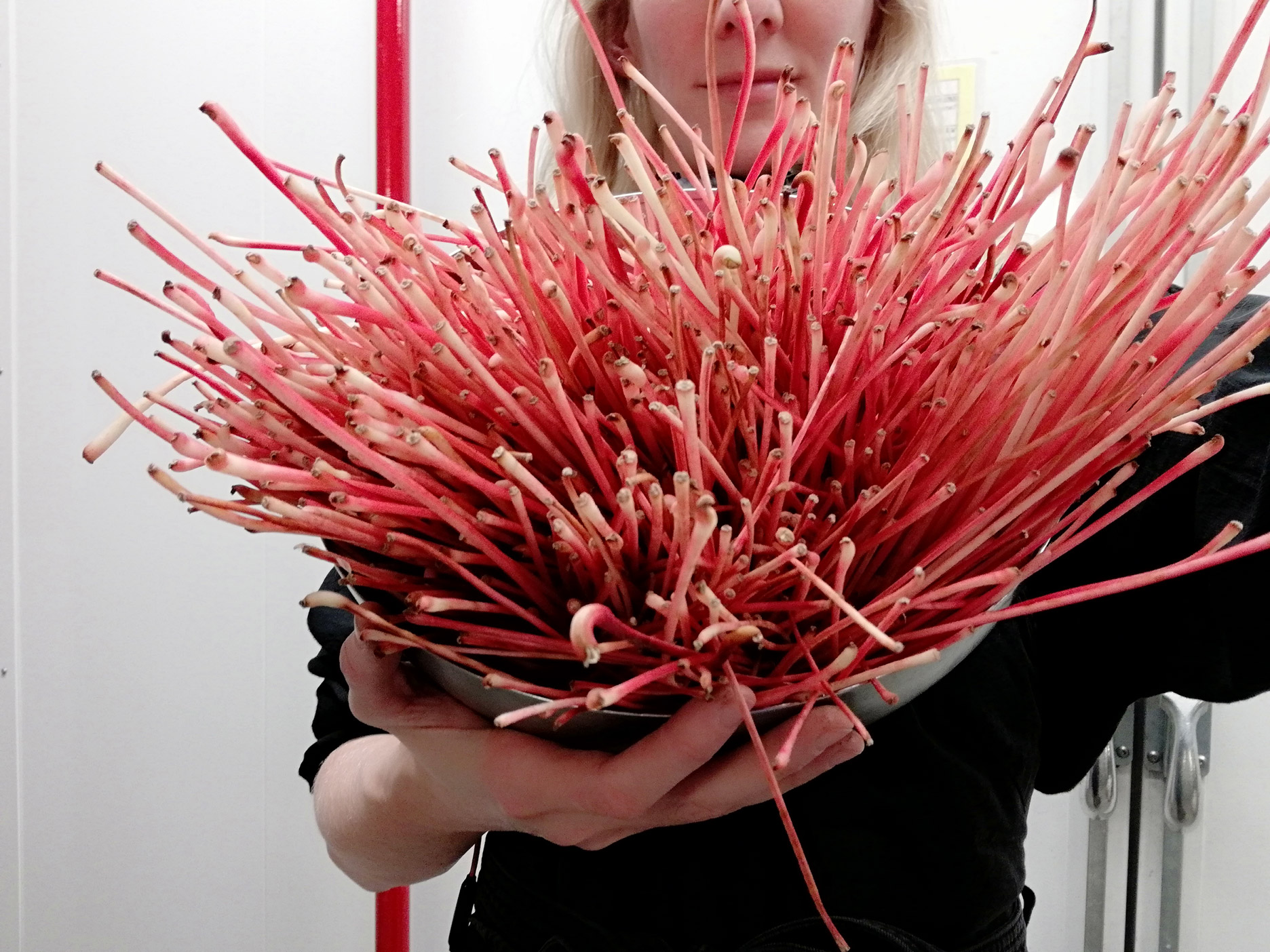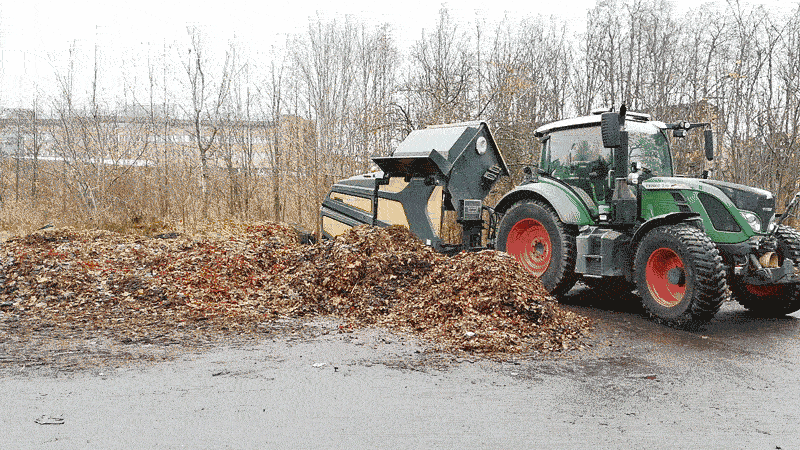 IXMC_ why material ecology
It acts as a model of thinking about the world. We cannot hope to understand the environment, let alone the impact of our acts, without first appreciating the complex interrelations between the built, the grown and the growing. A material perspective acts as a catalyst in this process. It is a point of view, or better, a point of departure for the start of a discourse that bridges gaps and unifies.

All material has an origin story and these form interrelations between places and people across the globe, lived and living organisms, cultures and resources, and so on. Regardless from where one stands in those stories, the parts-before-the-whole perception is typically predominant. Proximity plays a role in what we view, review and what is left out, and though ever-changing we might never see the whole, this in itself is not a goal.
Starting from an appreciation, curiosity and openness to the complexity of material stories we can produce a discourse that creates conditions conducive to life.
Q&A
Is the institute real?
Yes, it is very real! We have an identity and website coming up. Follow us on social media #IXMC.
Do we really need more institutes?
We need community, acts and action more than institutes. Therefore, consider this institute to act in community and therefore exist.
What if there was no gravity?
Then we hope our material dreams have come true as well.
Do you have members?
Yes, we do. Material scientists, architects, biologists, bioartists, designers, posthumanists, writers, urban planners, illustrators, bark beetles, rotifers, ...
Can I join the IXMC?
Yes, you can. Come say hi - can be digitally - and we make it happen from there.
What does membership mean?
That is up to you to decide. We look forward to getting to know you, and exploring together what 'us' with you can mean in IXMC.
Can other organisms also join the IXMC?
Yes, most definitely, all are welcome.
I want to make biomaterials, can you help me?
Yes, we can. We gladly share what we know, discuss what we don't know (yet), and help you find the answers that you didn't know you were looking for.